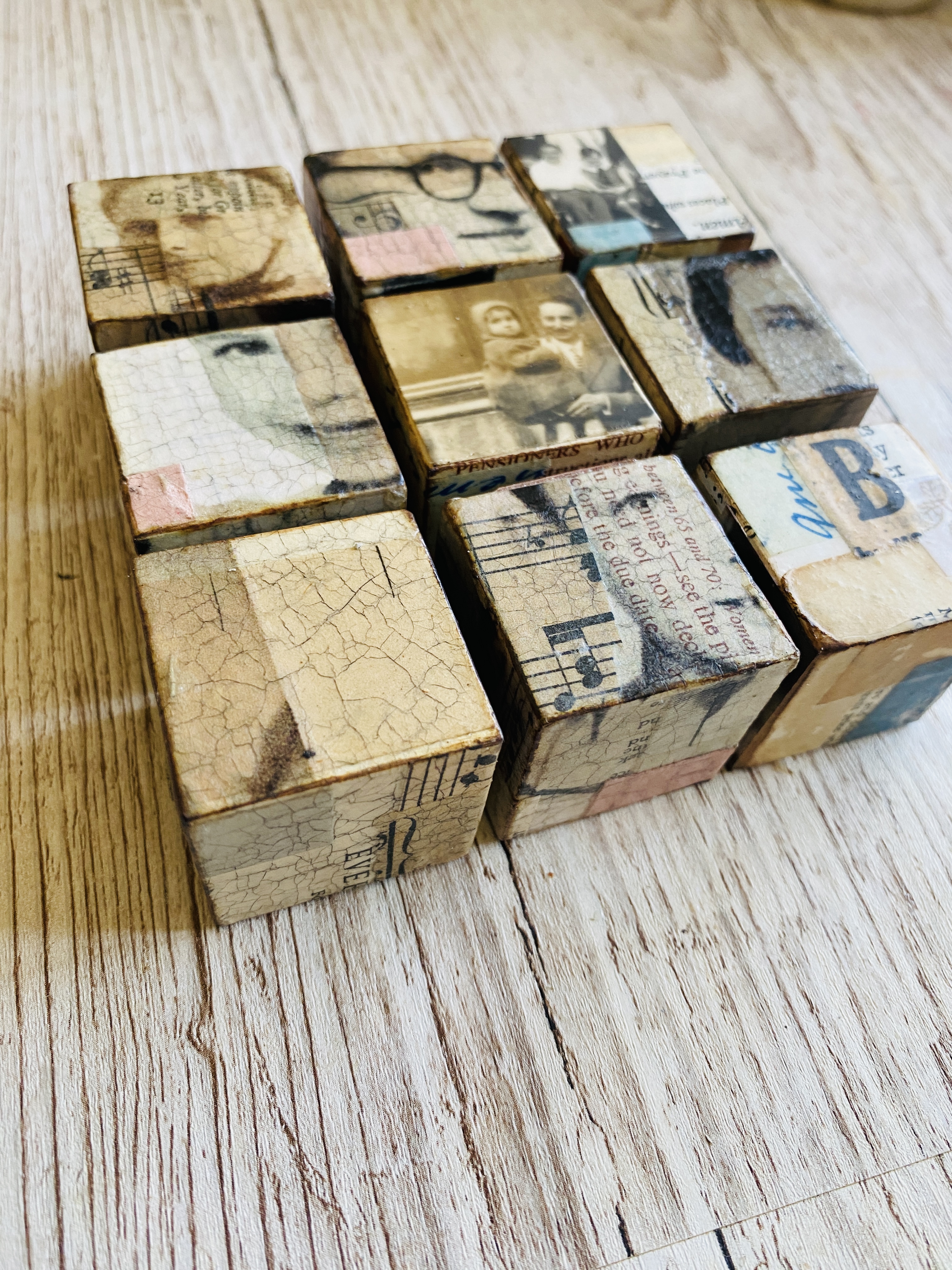 In the Collage Cubes workshop you will receive...
...step by step video tuition showing three design ideas:
creating two variations of collage cubes with tissue prints
creating cubes using original photographs and vintage ephemera
collaging with digital downloads of vintage prints
Eight videos that can be 'mixed and matched', so you learn the basic collage techniques and then can decorate using any of the techniques and materials demonstrated.
My teaching style is clear and succinct. I fully explain each step, but you won't sit through lots of chatter... I include a lot of content in each concise lesson!
Work at your own pace to make these delightful cubes that look wonderful as decor and make perfect gifts.
Lifetime access, download the lessons and watch as many times as you like.
In this workshop you will...
...learn how to make beautiful collaged cubes that can tell your stories and capture memories.
Learn about:
using new or recycled cubes
what to look for when selecting the best mix of photographs
using vintage ephemera or digital downloads to create collages
adding layers by using tissue prints
how to create stunning effects with encaustic wax or crackle glaze when sealing the cubes

Follow the step-by-step video tuition to learn my techniques and then take off in your own direction!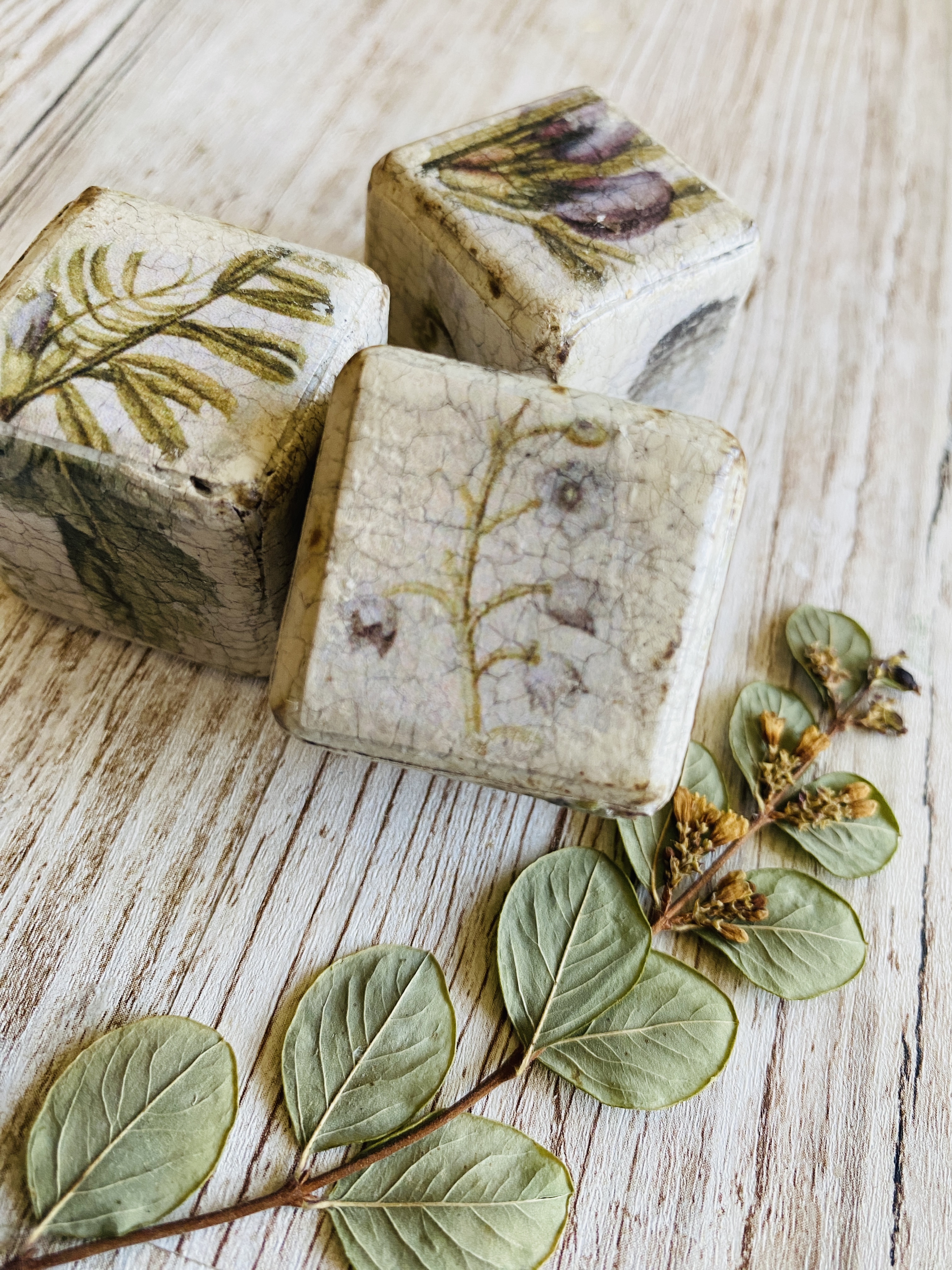 My other courses on Teachable